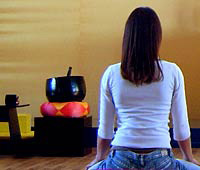 Open Meditation Hour Tuesdays 5:30 pm
Come any time between 5:30 and 6:30 for sitting meditation. Instruction is available if you are new or want to meet with an instructor to discuss your practice.
Tuesday sitting is usually followed by refreshments and a talk or a class.
Suggested donation is $10 or whatever you can afford.